 Main Content
Luxury Lifestyle
By Design
Ranked by Real Trends Featured in Keller Williams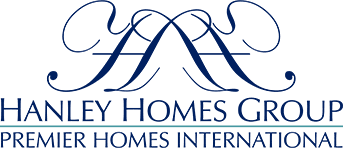 Headquarters based in Sarasota, FL, The Hanley Homes Group is a premier real estate marketing & advertising agency for some of the most affluent properties and developments for sale, both nationally and internationally.
Welcome to the
Hanley
Homes Group
Independent agents and brands look to The Hanley Homes Group to help them market their listings locally and worldwide by executing the entire marketing campaign for the property in multiple countries, languages and currencies.
This team has allowed them to develop a network of Hanley Homes Group sellers and buyers that span the globe due to a very unique and innovative technique in marketing property and demographic targeting.
Hanley Homes Group are experts in representing buyers and sellers of the area's most magnificent properties including multi-million dollar estates, luxury condos, waterfront properties and more.
Sarasota
County
Charlotte
County
Manatee
County
Why Work With Us
Our Numbers
119
Properties
Listed
10
Average Days On
Market
6+
Years of
Experience
100%
Customer
Satisfaction
Testimonials
What Our Clients Are Saying
Truly amazing Real Estate team. From the beginning of the process to the closing, Kevin Hanley and the Hanley Homes Group team (Sammi Ferguson and Ed Bergin) effectively communicated throughout the process and stayed on top of everything. They implemented an incredible marketing piece that generated...
Fantastic job by Kevin and his team in every aspect of the home buying process! Professional, knowledgeable and responsive. Thank you Hanley Homes!
Having been around the real estate block a few times (i.e., having purchased and sold many homes through the years) - and having encountered a few "un-realtors" - it was an absolute pleasure to meet and work with Kevin Hanley at Keller-Williams Island Life Real Estate. From always returning our phon...
Search no further than Keller Williams/The Hanley Homes Group for all your Real Estate needs. The staff is friendly, knowledgeable and very cooperative. They not only met my expectations, but exceeded them. A special thank you to Kevin Hanley who went above and beyond for my transition.
Kevin Hanley is an excellent REALTOR®. He handled the sale of my house in the Stoneybrook community in Venice, Florida. He is very knowledgeable, personable and accessible. Both he and his assistant Sammi, went out of their way to ensure that every aspect of the sale of my house was covered and on ...
Kevin sold our house in 5 days for over asking. He also helped us find our forever home. With Hanley Homes, you are getting not only a REALTOR®, but a team of people. Sammi, the office manager kept us informed and on schedule! Kevin works with the best attorney and lending agent! Great experience!!!!!
When our home listing ended with no offers, we were courted by myriads of realtors with various marketing strategies. Feeling like we were in a whirlwind, we noticed several pending signs with Hanley Homes so we inquired to some of the property owners and kept getting the same response. Kevin sells ...
Hanley Homes Group was great. Kevin and his staff were professional from the very beginning of our home sale process. His assistant Sammi did a wonderful job keeping up with the weekly and daily tasks. They communicated with us throughout the entire process, and handled all the situations that arose...
Deciding to sell our first home was a big enough decision, next came who would actually sell our home for us. We reached out to another agent at first and was bombarded with negatives about our home and what we will need to do to get it ready to sell which included intense staging, new paint, and a...
Kevin Hanley is an experienced realtor. We listed our Venice Island home and found him very educated in the business of real estate and a great communicator. Kevin was on point with all steps that are necessary for a successful sale. Both he and his assistant "Sammi" have great people skills and mad...
Join our list of insiders and be the first to receive exclusive listings and market updates.