 Main Content
Luxury Lifestyle
By Design
Ranked by Real Trends Featured in Keller Williams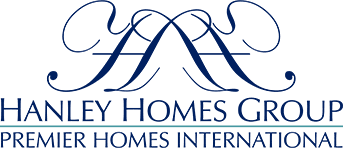 Headquarters based in Sarasota, FL, The Hanley Homes Group is a premier real estate marketing & advertising agency for some of the most affluent properties and developments for sale, both nationally and internationally.
Welcome to the
Hanley
Homes Group
Independent agents and brands look to The Hanley Homes Group to help them market their listings locally and worldwide by executing the entire marketing campaign for the property in multiple countries, languages and currencies.
This team has allowed them to develop a network of Hanley Homes Group sellers and buyers that span the globe due to a very unique and innovative technique in marketing property and demographic targeting.
Sarasota
County
Charlotte
County
Manatee
County
Why Work With Us
Our Numbers
136
Properties
Listed
17
Average Days On
Market
6+
Years of
Experience
100%
Customer
Satisfaction
Testimonials
What Our Clients Are Saying
Kevin is an outstanding realtor and individual. He represented us during the process of finding our first home. His communication and negotiating skills, as well as careful attention to detail, passion and professionalism far surpasses any of the realtors we had tried working with or contacted. He...
Kevin Hanley is very professional and knowledgeable to work with. Walked us through the entire process of selling our home. He was easy to work with and always available to answer questions. The marketing tools he uses are outstanding. Kevin also stepped in and helped us with items outside his ...
Extremely conscientious to details involved with the unexpected things that may arise. Always available to answer questions regardless of how big or small in nature. Very personable and extends himself to accommodate in every way. Strives for perfection in himself and all members involved with his t...
Brice was absolutely fantastic for us, went above and beyond and was up front and honest with us every step of the way. We will definitely be using The Hanley Homes Group again in the future!!
Kevin was incredible during our experience of selling our first home. Very positive, professional, courteous, and genuine.
Brice, Sammi, and the entire Hanley Homes team made the process easy and seamless. As a first time home buyer, there are a lot of questions and the whole team took the time to make sure we understood what we were doing and why. Thank you! :)
Kevin and his team were great to work with! They absolutely gets it done! Anyone looking to sell property in their area should definitely give them a ring!
As first time home buyers, my girlfriend and I were recommended to work with Kevin. We are glad we contacted him. He is professional, super knowledgeable and made buying our first home relatively painless!
Kevin Hanley was all business and did everything he could to get us the right price for our home. He was attentive to our needs, and gave us some great tips on what to do with the home to get it ready for sale. He negotiated with a bunch of potential buyers, held a number of open houses, and at the ...
I cannot say enough positive about Kevin as our realtor...where do I begin?? My family and I (myself, Husband and 3 boys ages 21, 19 and 16) moved down to Venice completely BLINDLY!!! We have lived in New York City our entire lives. Never moved once in our lives. Imagine the transition of NYC TO VE...
Join our list of insiders and be the first to receive exclusive listings and market updates.